In recent years we hear more and more about cannabis, hemp and all its possible uses. But would you ever have thought you could learn and observe with your own eyes everything you need to know about cannabis inside one of the many Cannabis Museums ? Well it is so. Distributed around the world there are several museums focused on the hemp plant. They show visitors how it is built, how it is grown and all its possible uses.
The Cannabis Museum in Europe
– The Hash Marihuana & Hemp Museum , Amsterdam, Holland
It is inevitable to start from the capital city of this topic as well as Amsterdam with its Hash Marihuana & Hemp Museum . Dated 1985, it is the oldest cannabis museum in the world and is located in the Red Light District .
It is curious to know that as soon as it opened the museum was forced to close. However, Ben Drokers , the founder, made a commitment to defend his business and within a week of reopening.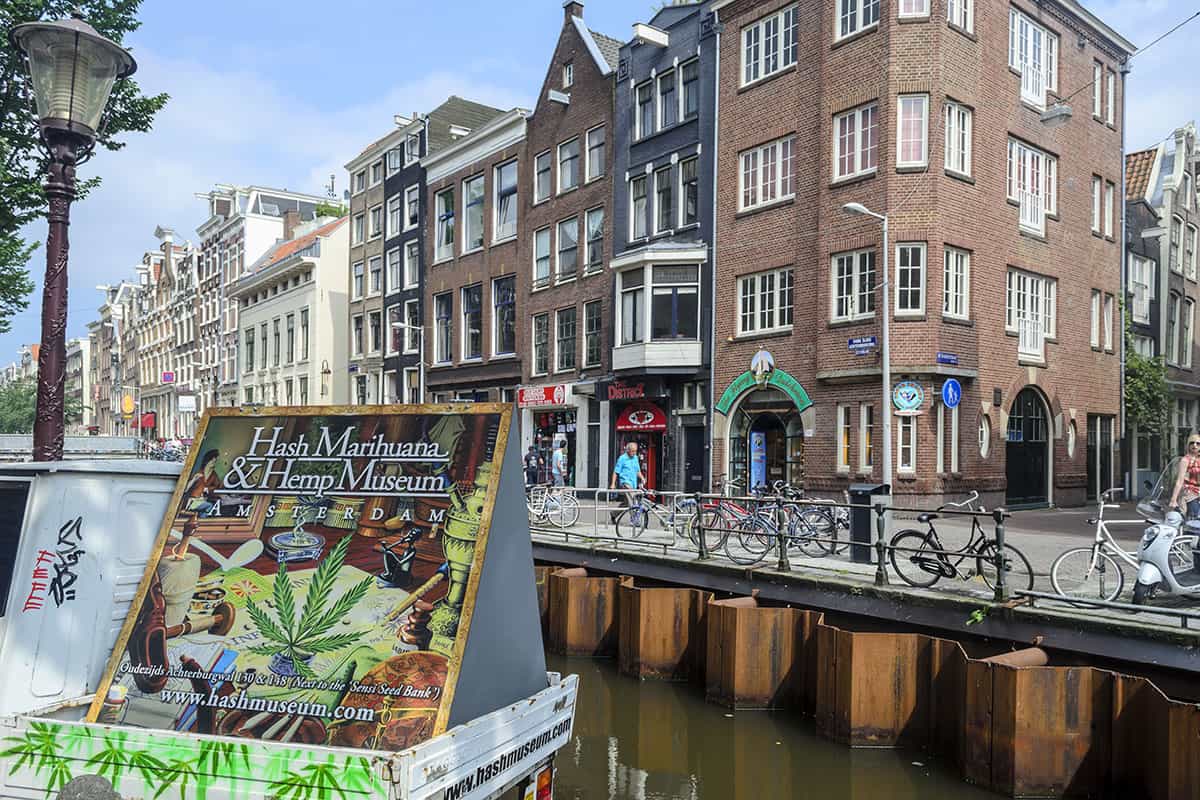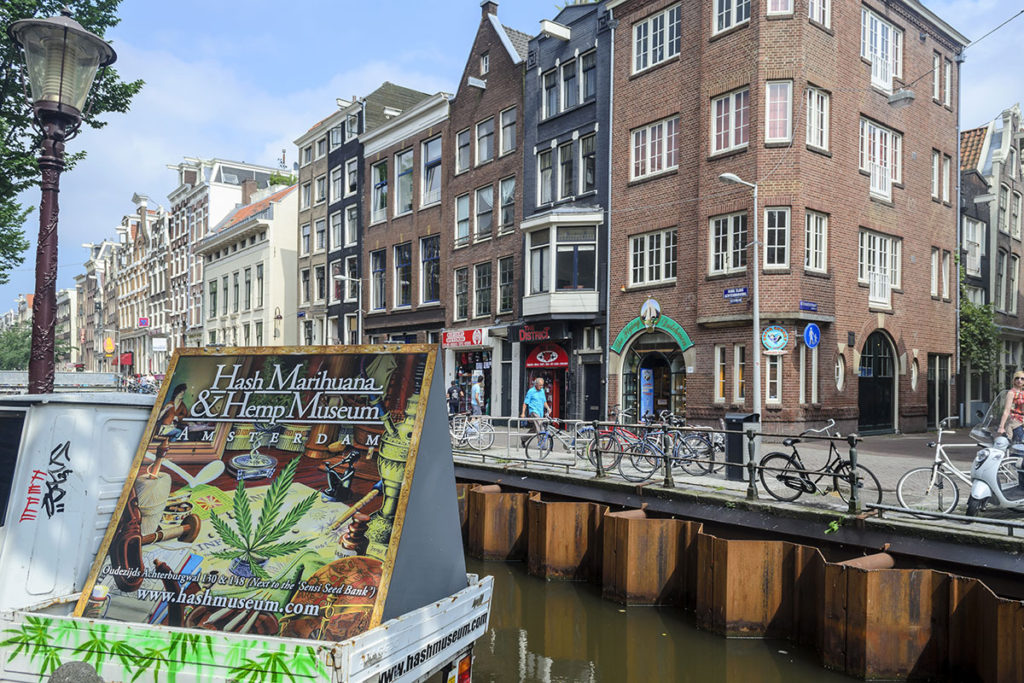 –  Hemp Embassy , Vienna, Austria
Moving to Austria we find the Hemp Embassy , whose mission is to show and explain to visitors all the stages that make up the birth and growth of the marijuana plant.
It is evident that from a legal point of view the opening and survival of this museum have not been easy. In fact, inside there are marijuana plants grown at home, but nevertheless it remains and can be visited, for free!
– The Hash Marihuana Cáñamo & Hemp Museum , Barcelona, ​​Spain
Moving to Spain in Barcelona, ​​more precisely inside the Palau Marnau , we find the Hash Marihuana Cáñamo & Hemp Museum . This museum is the only one in Europe to tell visitors how marijuana was used in ancient rituals and medicine.
The Cannabis Museum overseas
– Oaksterdam Cannabis Museum, Oakland, California
Since January 1, 2018, the sale of recreational marijuana has become legal in California. Despite this, this museum dedicated to cannabis, located in the heart of the city of Oakland, was already operational since April 2011. The Oaksterdam Cannabis Museum tells those who visit it all there is to know about cannabis, satisfying any type of curiosity a marijuana fan might have.
– Whakamana Cannabis Museum , Dunedin, New Zealand
Moving further we end up in Dunedin, New Zealand, a renowned university city. In New Zealand, cannabis use is still a crime. Despite this, the Whakamana Cannabis Museum offers itself as an effective response to all the curious on the topic by providing a 360-degree education on everything there is to know about marijuana.
The Cannabis Museum in Italy
Since we have only started talking about legal cannabis in Italy in recent months, in our small local context we have no specific museum on cannabis. However, and not least, we have several Museums and Ecomuseums dedicated to Hemp, specifically its use as a textile fiber.
These museums not only tell visitors the history of the production of hemp in Italy, which is widespread in our country, but offer real educational workshops to make this ancient and important culture "touch with your hand" in the true sense of the word.
They are widespread and well distributed:
in Piedmont we find the Eco-museum of the Culture of Hemp Processing in Carmagnola (Turin) and the museum of hemp and women's work in Prazzo (Cuneo). In Emilia Romagna it is possible to visit the Museum of Hemp in Pieve di Cento (Bologna) and the Museum of Peasant Life in Romagna in Russi (Ravenna). In Lazio instead there is the Museo de lla Canapa in Pisoniano (Rome).
– Hemp Museum of Sant'Anatolia di Narco, Perugia
The museum was inaugurated in 2008 and is located in the 16th-century town hall of Sant'Anatolia di Narco. Already the location is something unique. It houses a rich documentation relating to the entire processing and transformation cycle of hemp.
Its purpose is to recover, enhance and transmit this art, unfortunately now disappeared from the historical memory linked in particular to the production of ropes and weaving for domestic and family use.
The museum also provides the weaving workshop, teaching tool and a study workshop for all those interested in learning this type of activity.